The African Young Dreamers Empowerment Program Intl. (AYDEPI) was established in 2019 in response to missing resources for young immigrants in South King County. Executive Director, Beatrice Kiraguri, noticed that there wasn't a space for young immigrants to connect and heal—including her daughter, Fiona Okech, an AYDEPI Youth Representative.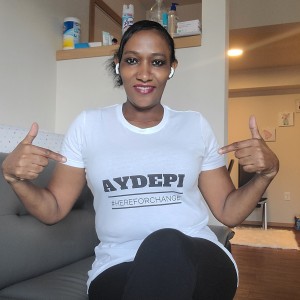 The urgent need for change and input from immigrant youth inspired the formation of AYDEPI. Their mission is to provide sustainable community health, social services and education programs targeting vulnerable youth and their environment. AYDEPI's key focus areas are in education, socio-economic interventions, mental health awareness, substance abuse and prevention, and so much more.
The organization, led by the AYDEPI Youth Representatives, has created a safe space for youth to gather and feel heard amongst those who understand their unique hardships. AYDEPI's programs also focus on cultural celebration and preservation. Empowerment is the goal with every activity. "Your immigration status is not the end of you… Do not feel inferior," said Okech.
"Your immigration status is not the end of you…
Do not feel inferior."

Fiona Okech, AYDEPI Youth Representative
AYDEPI continues to strategize the best ways to include youth and their perspective on areas where change is needed. Over the course of 2020, they have held online forums and distributed questionnaires to gauge what youth need or struggled with during the pandemic. The responses were also shared in a video series on AYDEPI's social media that includes testimony from youth as well as advice from community professionals in education and business.
When asked what youth were told upon joining AYDEPI, Kiraguri's sincere response was, "There's hope. With determination and focus, we will get there."
---
African Young Dreamers Empowerment Program Intl. is one of 421 organizations that received funding through the Washington Youth Development Nonprofit Relief Fund in 2020. The grant enabled them to continue their video series, youth forums and stipend distribution to young leaders.