Life Enrichment Group has been part of the Best Starts for Kids Out-of-School Time initiative since 2018. The Rainier Beach-based organization provides academic services to Black youth and youth of color, offering middle and high schoolers academic support, enrichment activities, and college and career exploration.
Every year, Life Enrichment Group (LEG) hosts a tour of historically Black colleges and universities for high school students. The pandemic meant shifting to a virtual format— and while it wasn't the same, this strategy meant that more youth, including middle schoolers, could participate.
Saniyah, 13, narrowed down her choices and plans to go to Howard University. "My mom and I looked at the campus online, and I know what dorm I'm gonna stay in," says Saniyah.  She wants to major in business and art and is starting a cosmetic line called Brown Sugar Baby. "My little cousins like to eat makeup, so I'm gonna make sure everything is edible."
Her parents, Kenyatta and Tremaine, see how much LEG has helped Saniyah in the eighteen months she's been involved in the program. "She's finding her voice and finding what she likes," says Kenyatta.
Beyond the academic support and career exploration LEG offers (which certainly had an influence on Saniyah— the organization's founder and director Monika Mathews owns QueenCare and employs participants from the LEG program Young Queens), there's deep love. 
"It's like a family. When Saniyah's godfather died, Monika supported her. Checked in on her throughout the year," Kenyatta says. A few years ago, there was a shooting at Saniyah's track meeting. She was alone on the track, far away from everyone else when it happened, and still struggles in the aftermath. "LEG got her counselling. They got me sage. Community aunties and uncles are real. The love and support is real," Kenyatta emphasized.
And that love keeps on giving. Saniyah's brother Xavier, 15, was a part of LEG's middle school summer program, The Scholars Project, for four years, and now has a job as a math tutor at Madrona Elementary working with 2nd and 3rd graders.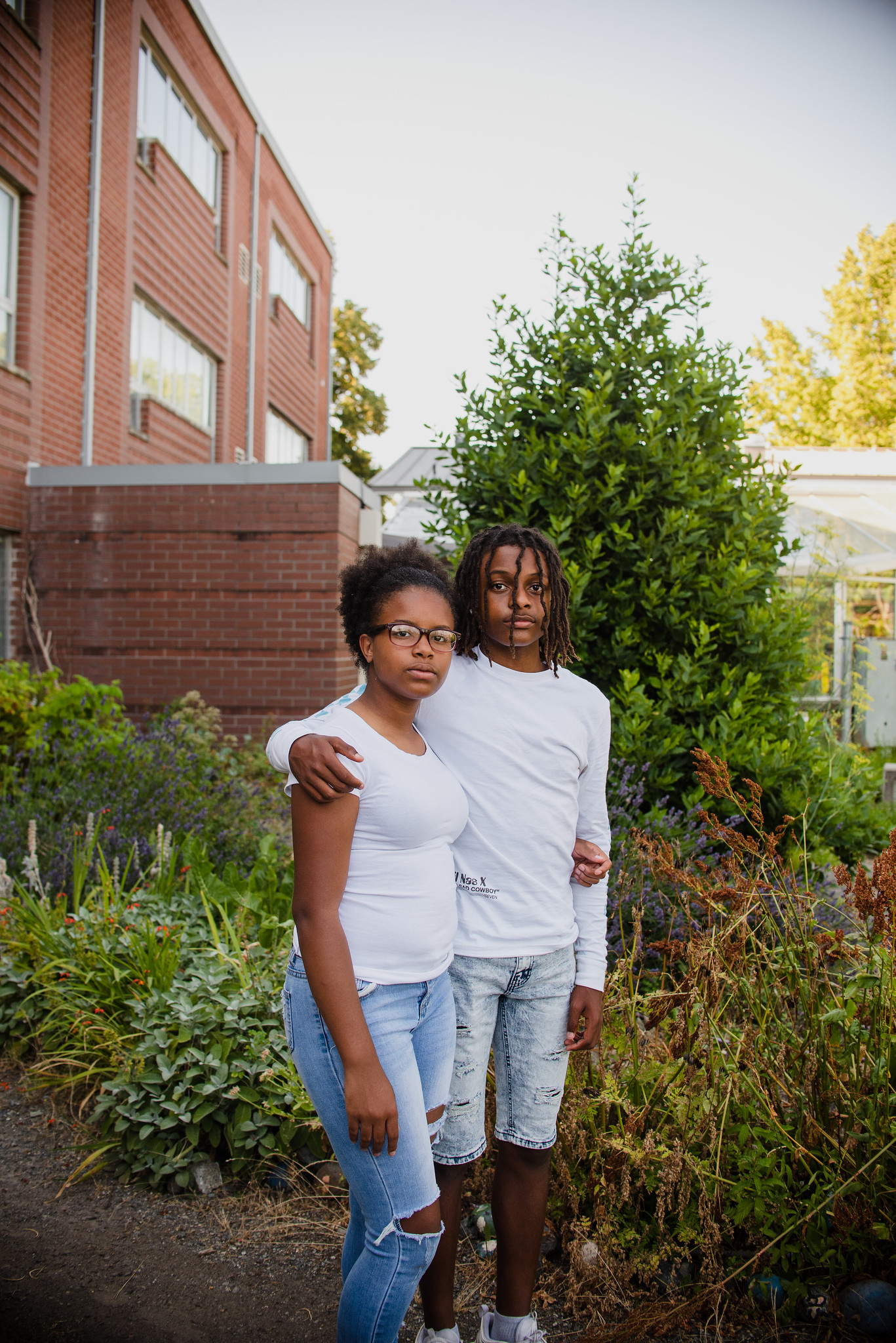 "I wanna do what [LEG] did for me, but I wanna do it at a younger age. We shouldn't wait till kids are in middle school to help," says Xavier. Commitment to service is nothing new for him. He previously served as a student ambassador on race relations with former superintendent of Seattle Public Schools Denise Juneau. "I worked on student-teacher relationships… it was fun getting to make an impact with things I didn't usually have control over."
Supporting kids to flourish is a shared responsibility. When talking about The Scholars Project and its emphasis on academic success, Tremaine says the program, "keeps sharpening their mind and helps them stay engaged… It's different when a mentor says it versus us as a parent. It reinforces that 'if you keep going on this path, this can be your result. This can be your life.'"
Kenyatta describes it as choose-your-own-adventure. "There's guidance, but it's theirs to choose. Monika is invested in the work, and she pours into these kids. She's feeding the community. Finding Monika…" she trails off, "when you meet those people, you never want to let them go."
Best Starts for Kids is up for renewal on the August 3rd ballot—learn more here.